Texas Hold'Em
The most popular game in the world,
with live TV broadcasting of tournaments and millions of fans.
Regency Casino Thessaloniki has a specially designed Texas Hold'em room that opens daily at 17:00, with specially trained staff and cash games starting from 100€.
Experience the magic and thrill of the popular game at one of the 9 10-player tables, taking part in cash games or the very successful Poker Tournaments with big money prizes!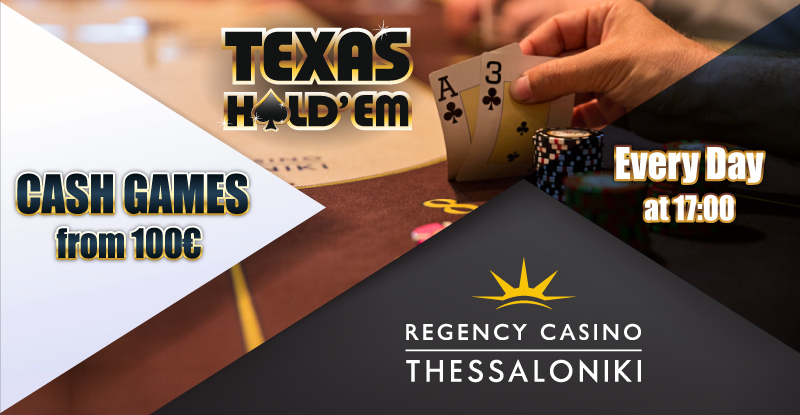 | | | | | | | |
| --- | --- | --- | --- | --- | --- | --- |
| GAME TYPE | SB | BB | MIN BUY-IN | MAX BUY-IN | RAKE | CAP |
| NLTH | 1 € | 3 € | 100 € | 750 € | 5% | 15 |
| NLTH | 2 € | 5 € | 200 € | NO | 5% | 20 |
| PLOM | 2 € | 5 € | 250 € | NO | 5% | 20 |
| PLOM | 5 € | 5 € | 400 € | NO | 5% | 25 |