Welcome Back | Monday 29/06 @ 12:00

We are back! With your favorite, unique environment of entertainment, the quality of our services, but also with many new surprises and of course, with absolute safety and protection!
Welcome back!
Regency Casino Thessaloniki opens it's gates this Monday 29/06 at 12:00 (noon) and is waiting for you!
Be informed on the new open hours schedule, the health measures we take, and the new smoking area!
Regency Casino Thessaloniki - As far as your safety and service is concerned, we leave nothing to chance!!
Open Hours
Open every day | 12:00 pm (noon) - 04:00 am
Health Protection Measures
Find out about the measures we take, for your protection and the protection of employees, creating a safe environment to visit!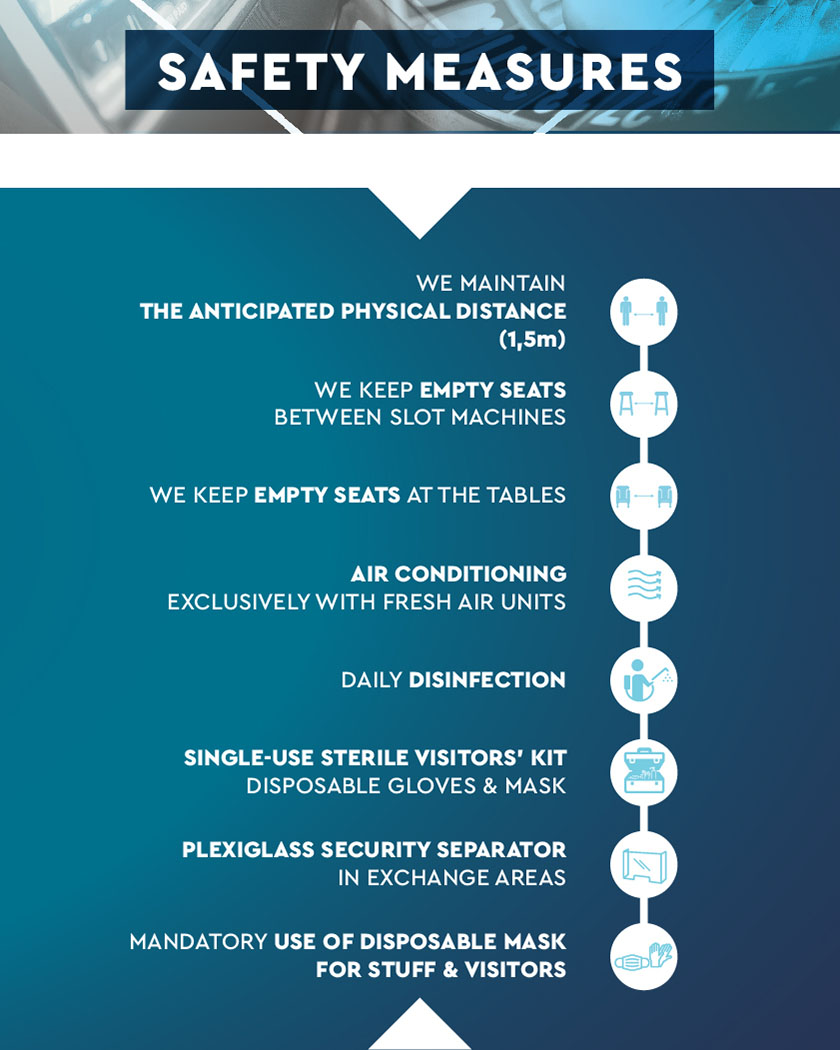 New outdoor space that you are allowed to smoke!
Visit Regency Casino Thessaloniki where you will find that your wish has been heard by the Management and the new, innovative outdoor space that smoking is allowed is ready!