We are Open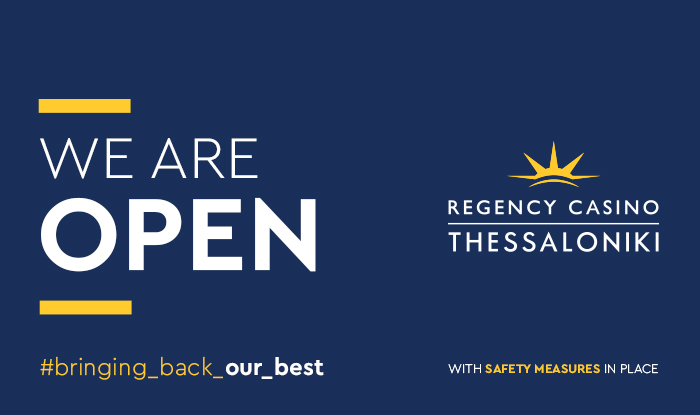 FINALLY! The real game begins!
From Friday 14/05/21!
Regency Casino Thessaloniki welcomes you again for endless fun and entertainment with new & renewed gaming areas.
With all safety measures for all, a new era of fun begins in your favorite destination.
Learn more here about our free trasportation schedule and find out about our new opening hours.
Let us rejoice that we have been deprived and let us appreciate again the small and the great joys of life! We are expecting you!
OPENING HOURS
Monday - Friday 12:00 - 00:00
Saturday & Sunday 10:00 - 00:00
PRIVE
Monday - Sunday 18:00 - 00:00