/
/
Alfredo's Grand Dining
Alfredo's Grand Dining
Alfredo's Grand Dining will be back soon.
Alfredo's Grand Dining, at the private area of Regency Casino, enjoys the title of the best restaurant in Thessaloniki, as it is awarded with 16 Golden Hat Culinary Awards, the maximum gastronomic distinction in Greece. The combination of high gastronomy and luxury, the flavors of Mediterranean creative cuisine, its excellent service and the wide variety of fine wines from Greek and foreign vineyards, transform your dinner into a memorable culinary experience!
A holder of 16 Greek Golden Hats culinary awards, Alfredo's Grand Dining is the best restaurant of Thessaloniki and offers you a unique culinary experience.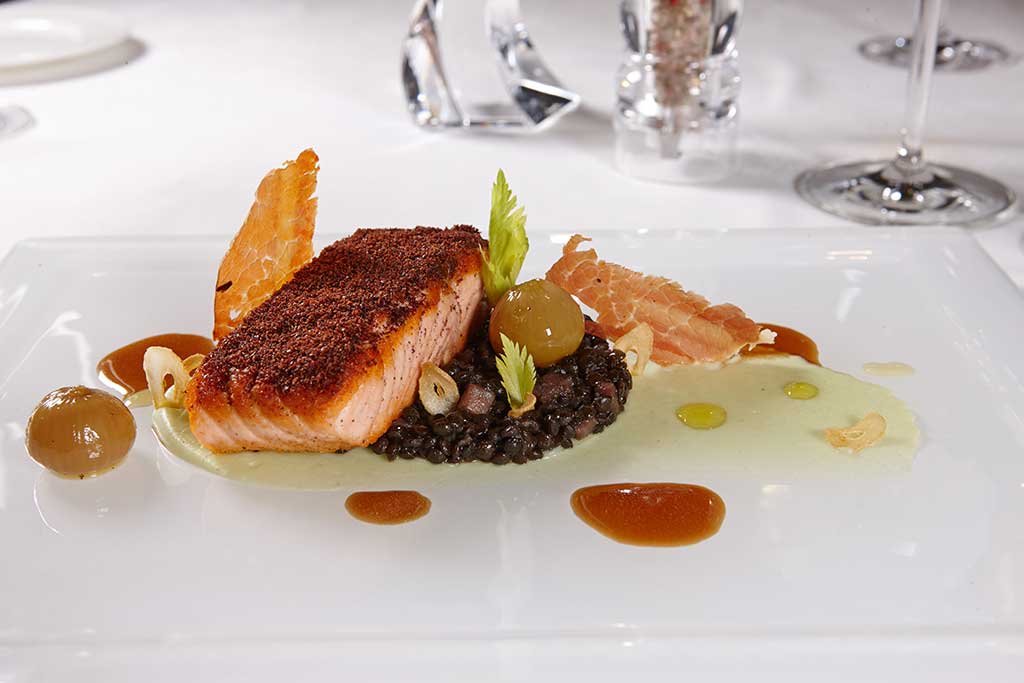 Alfredo's Grand Dining tranforms to Alfredo's Garden during the Summer
---
FNL Awards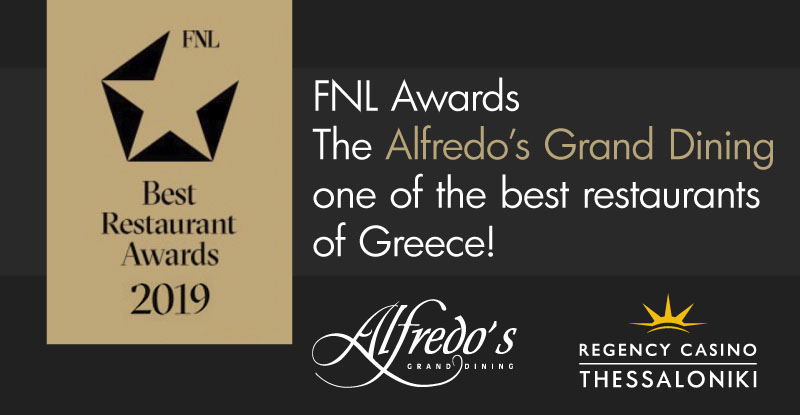 Alfredo's Grand Dinning
One of the best restaurants in the Greece!
On a brilliant night held in Ecali Club, the Food and Leisure Guide awarded the best Greek restaurants for 2017!
Between them, Alfredo's Grand Dinning of Regency Casino Thessaloniki was awarded the "International High Gastronomy Award"
Alfredo's Grand Dinning is awarded for second consecutive year by the institute FNL Awards. Τhis year's distinction with 1,5 star marks its upward trend.
Multiple distinctions from various award institutes of high gastronomy, places Alfredo's Grand Dinning as the best restaurant in town!
---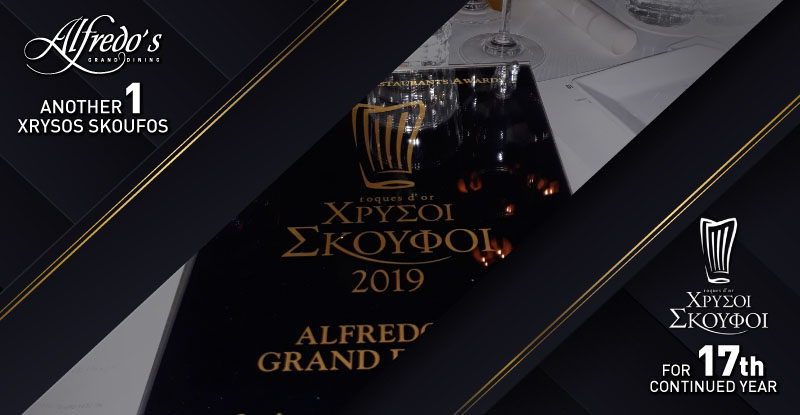 Alfredo's Grand Dining won the 17th Golden Hat!
Another great distinction was added to the already rich collection of high gastronomy awards of Alfredo's Grand Dining restaurant at Regency Casino Thessaloniki.
Alfredo's Grand Dining was awarded the category "Modern Cuisine" with the 17th Golden Hat.
Executive Chef of Apostolos Altanis creates modern Mediterranean cuisine dishes, made with excellent raw materials in a luxurious setting of high aesthetics.
Combined with impeccable service and a rich list of both Greek and International vineyards, Alfredo's Grand Dining is definitely the top culinary destination in Thessaloniki.