La Terrasse
Taste unlimited a great variety of meat and stew dishes, fresh salads and fruits, delicious desserts and make your own pasta at the live pasta station! Accompany your meal with a glass of wine or beer or soft drink!
THESSALONIAN CUISINE at LA TERRASSE restaurant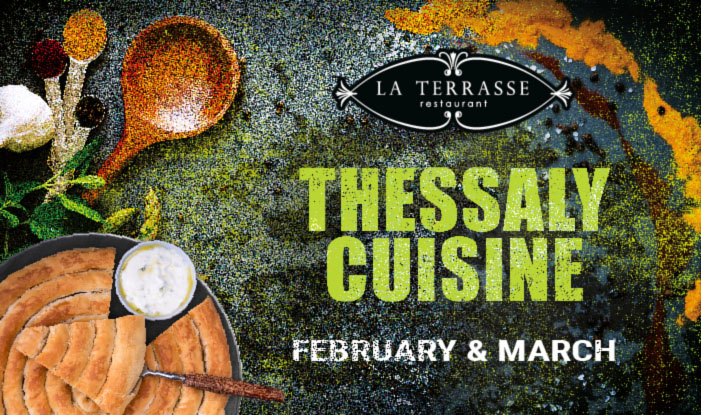 A new culinary journey begins in February at the Regency Casino Thessaloniki's La Terrasse restaurant. A journey that starts from the Thessalian Plain, crosses the Centaurs Mountain, the coast of the Pagasitic Gulf and ends at your plate!
Discover the nutritional tradition of a mosaic of people and tribes (Vlachs, Saracatsans, Hassians, Karagunids, etc.) that still retain their gastronomic identity.
Taste authentic Thessalian recipes cooked with locally sourced ingredients that stand out for their deliciousness and excellent quality: Original seafood, bobot, cabbage, tasty meats, pasta, pies and steamed soups, soups and steamed soups.
Unlimited Lunch in February & March at La Terrasse Restaurant
Monday - Thursday 13:00 - 18:00 | 9€ & 20:00 - 02:00 | 11€
Friday & Saturday 13:00 - 18:00 9€ & 20:00 - 03:00 11€
Sunday 13:00 - 02:00 | 11€
More info on 2310 491 234.
Entrance is permitted for persons over 21 years of age.Presentation of a police ID or passport is required.