Go Hyatt! Go Free!
Free transfer from the city center and back!
Enjoy all the new events at Hyatt Regency Thessaloniki as well as your transportation to our pool, while we take care of your transfers to and from our hotel at no cost.
Every Monday 18:30 – Aqua Gym
Every Tuesday 10:00 – Gardening & at 17:30 Painting Lessons
Every Wednesday 21:30 – Cinema by The Pool
Every Thursday 19:00 – Yoga Lessons
Discover transfers' schedules: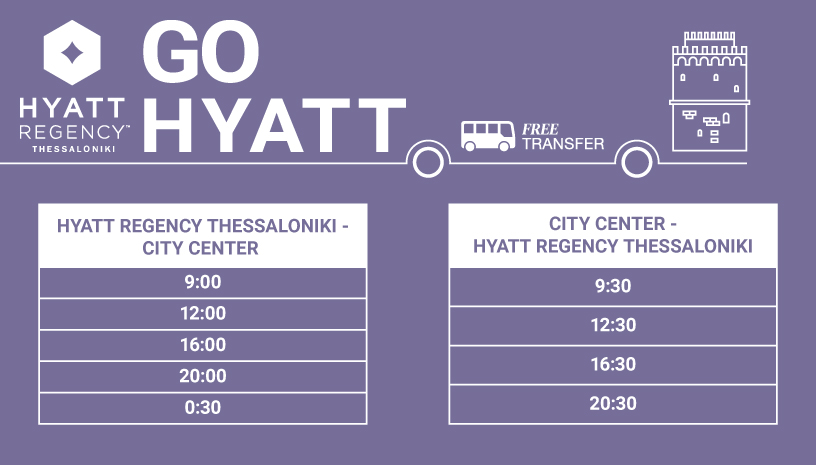 Contact us for more information:
Tel: +30 2310 401284
Email: [email protected].